Powahay District, Boy Scouts of America. Serving Darien, New Canaan, Norwalk, Wilton, and Stamford, Connecticut
EVENTS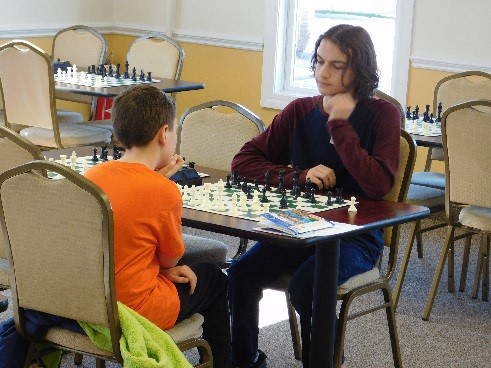 Powahay District
Chess Tournament
Offering United States Chess Federation (USCF)
Ranked and Non-ranked Tournaments for Cub Scouts, Boy Scouts and Ventures. Open to all Scouts in Connecticut Yankee Council.
Sunday, December 2, 2018
1:00 PM — Check-in, 1:30 PM to 3 PM — Game Playing
Andrew Shaw Memorial Scout Cabin, 140 West Ave., Darien
Register early as we have limit sign-ups.
$25.00 — Online Registration:
http://archive.ctyankee.org/webpay/event/new/?form=000575
Join us at for an exciting Chess program! A chess tournament is a series of chess games played competitively to determine a winning individual. There are no age restrictions but players must have game playing experience. This is not for beginners. Parents are not permitted to coach and/or assist their son/daughter in play.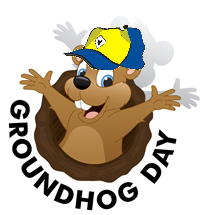 Powahay District
Cub Scout Polar Bear Celebrates Groundhog Day
Saturday, February 2, 2019
11 AM to 3 PM
$15/Youth and $12/Adult — Same price as 2017
Online Registration at http://archive.ctyankee.org/webpay/event/new/?form=000610
Stamford Museum and Nature Center
A special program on arts, engineering, nature and science with action hands on stations. This year our event will celebrate the famous Groundhog Punxsutawney Phil, who on February 2 predicts if we'll have 6 more weeks of winter or an early spring.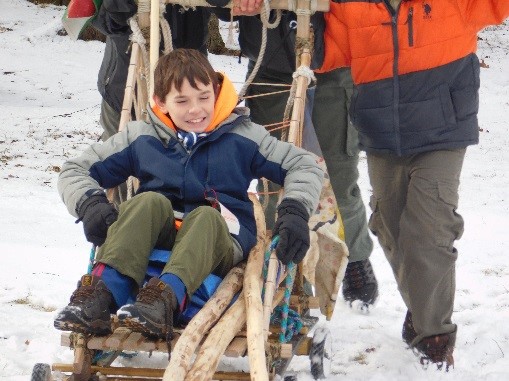 Powahay District
Save the date… Troop 14 Norwalk "Klondike # 3" is coming.
When: January 25-27, 2019
Where: Hoyt Scout Reservation, Redding CT. (Lower Hoyt)
Same Fees: $15/Youth and $12/Adult.
Online Registration at: http://archive.ctyankee.org/webpay/event/new/?form=000611
The KLONDIKE DERBY gives Scouts a chance to experience the trials and tribulations of the Klondike Trail as well as to enjoy the spirit of accomplishment in a winter setting. In addition, to fun, this is a learning experience and practice in teamwork, leadership, scouting skills and BEING PREPARED! Troops can camp one or two nights or just come up for the day.
NEWS
Powahay 2018 News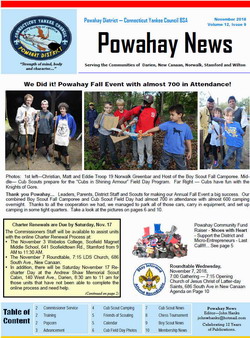 JOIN SCOUTING
JOINING A BOY SCOUT TROOP
What every Parent should know about Boy Scouting, The Webelos to Boy Scout Transition.
This year your son will be making a decision that will have an impact on his Scouting career: the choice of which Boy Scout Troop he will join. We are providing this guide to help assist you as he makes this important decision.
- Powahay Webelos to Scout Committee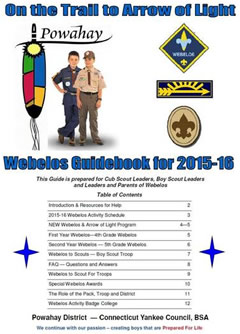 , Connecticut Yankee Council, Boy Scouts of America.
Website questions: webmaster@powahay.com