Powahay District, Boy Scouts of America. Serving Darien, New Canaan, Norwalk, Wilton, and Stamford, Connecticut.
Welcome to Powahay.com.  Connecticut Yankee Council recently revamped their website. It is still under construction and we as a District do not have the ability to post and promote upcoming activities.  We've created this website as a landing page before navigating the new Council website.  Please share this link with your unit leaders, members and parents.   Questions:  info@powahay.com
EVENTS
Boy Scout Klondike Derby
Survivor 2- Expedition Yeti
January 25-27, 2019
Hoyt Scout Reservation, Redding CT. (Lower Hoyt)
$15/Youth and $12/Adult -- Same price as 2018
Boy Scout Merit Badge College
Council Event
Saturday, Feb. 2, 9, 23 & March 2
Cub Scout Polar Bear Celebrates Groundhog Day
Saturday, February 2, 2019
11 AM to 3 PM
$15/Youth and $12/Adult - Same price as 2018
Cub Scouts, Boy Scouts, Scouts BSA
Scout Day at the Maritime Center
Saturday, March 23, 2019
10 AM to 5 PM
Maritime Center Norwalk
District Cub Scout Pinewood Derby Championship
Saturday, March 30, 2019
Note Earlier Date
Stepping Stones Museum for Children, Matthew Park, 303 West Ave.
Hoyt Escape Weekend
YOUR MISSION IS TO PICK AN ADVENTURE
Save the Date… MAY 17-19, 2019
Hoyt Scout Reservation, Redding CT
For Troops, Crews, and Webelos
CLICK
PROGRAM TAB
for more information on the activities listed above.
TRAINING
NEWS
Powahay 2018 News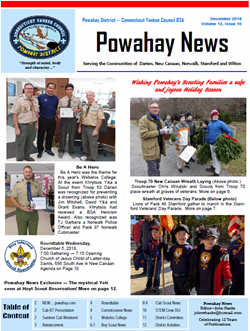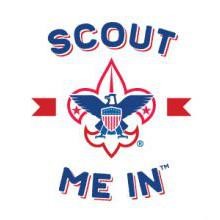 Get all the latest information on Family Scouting for Cub Scouts and Scouts BSA at https://www.scouting.org/familyscouting/
ORDER OF THE ARROW: Scoutmasters – CLICK HERE to download Unit Election Packet to hold OA Unit elections starting in January.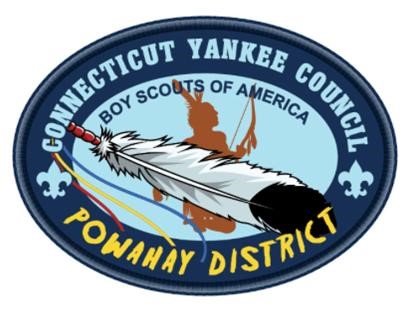 Cubmasters – CLICK HERE to download Powahay's Cub Scout Code of Conduct
JOIN SCOUTING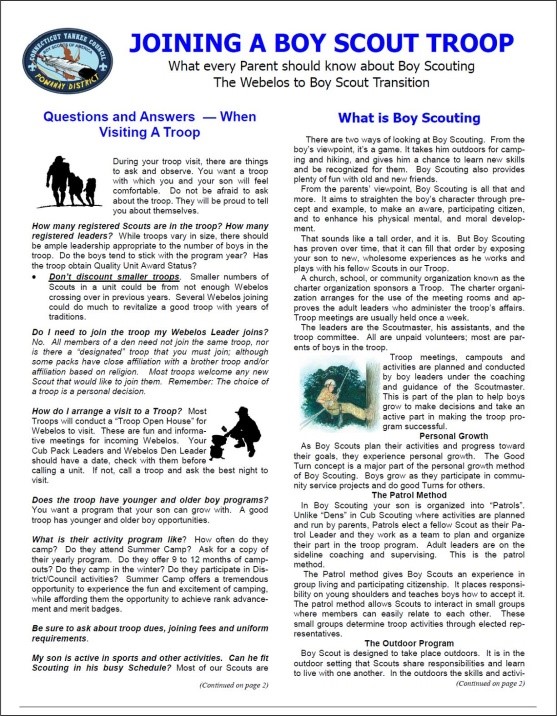 What about girls and Scouts BSA in Powahay District?
On February 1, 2019 the iconic program of the Boy Scouts of America will be open to young women. We have girl troops being organized in Darien, Norwalk, and Stamford, hopefully coming in other communities as well. Leaders or parents of Girls Webelos that will be crossing over in 2019 should contact Jim Patterson at jim.patterson@scouting.org so they be contacted when our Girl Troops are organized.
For information on Joining Powahay's Cub Scout Packs, Boy Scout Troops and Scouts BSA, and Venturing Crews please contact us at info@powahay.com
As Scouts BSA launch nears, here's the right way to welcome girls

, Connecticut Yankee Council, Boy Scouts of America.
Website questions: webmaster@powahay.com